About Your Consultations
The initial consultation willl involve a thorough understanding of your personal history and current state of health. A series of questions will be asked and some naturopathic techniques may be applied such as nail, tongue and iris analysis. Your blood pressure may also be assessed. This consultation will take approximately 1 hour.
This consultation will be shorter and should take approximately 30 minutes.

Occasionally the follow up consultation may require extra time up to one hour due to the condition.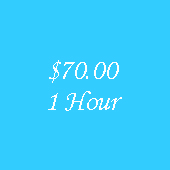 This consultation is in approximately two 30 minute parts.
In the initial consultation photographs will be taken of both eyes.
The follow up consultation involves the presentation of a full report detailing the findings from the photographs.
This consultation will take approximately 1 hour in total.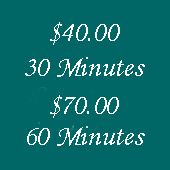 Swedish massage may increase flexibilty, improve circulation, provide greater blood oxygen levels and decrease accumulated toxins in muscles. Primarily a relaxation technique, massage may assist general health.
Utilising certified organic and or wild grown massage and essential oils that are Fair Trade, not tested on animals and do not contain pesticides, petrochemicals or parabens.
Additional Costs
Sometimes supplements may be prescribed such as nutrients, herbal medicine and/or flower essences. These will not be included in the consultation fee.


Health Fund Rebates
Health fund rebates are available for naturopathic consultations.

Health fund rebates do not apply to Swedish massage.

Methods of Payment
Cash is the preferred method of payment, however Visa and Mastercard will be accepted with a 3% surcharge.


Download Forms
Prior to your first naturopathic consultation, you will be required to download and complete the client history form and a three day food diary form.
Please bring these completed forms with you to your consultation.